Monthly Orchid Care - January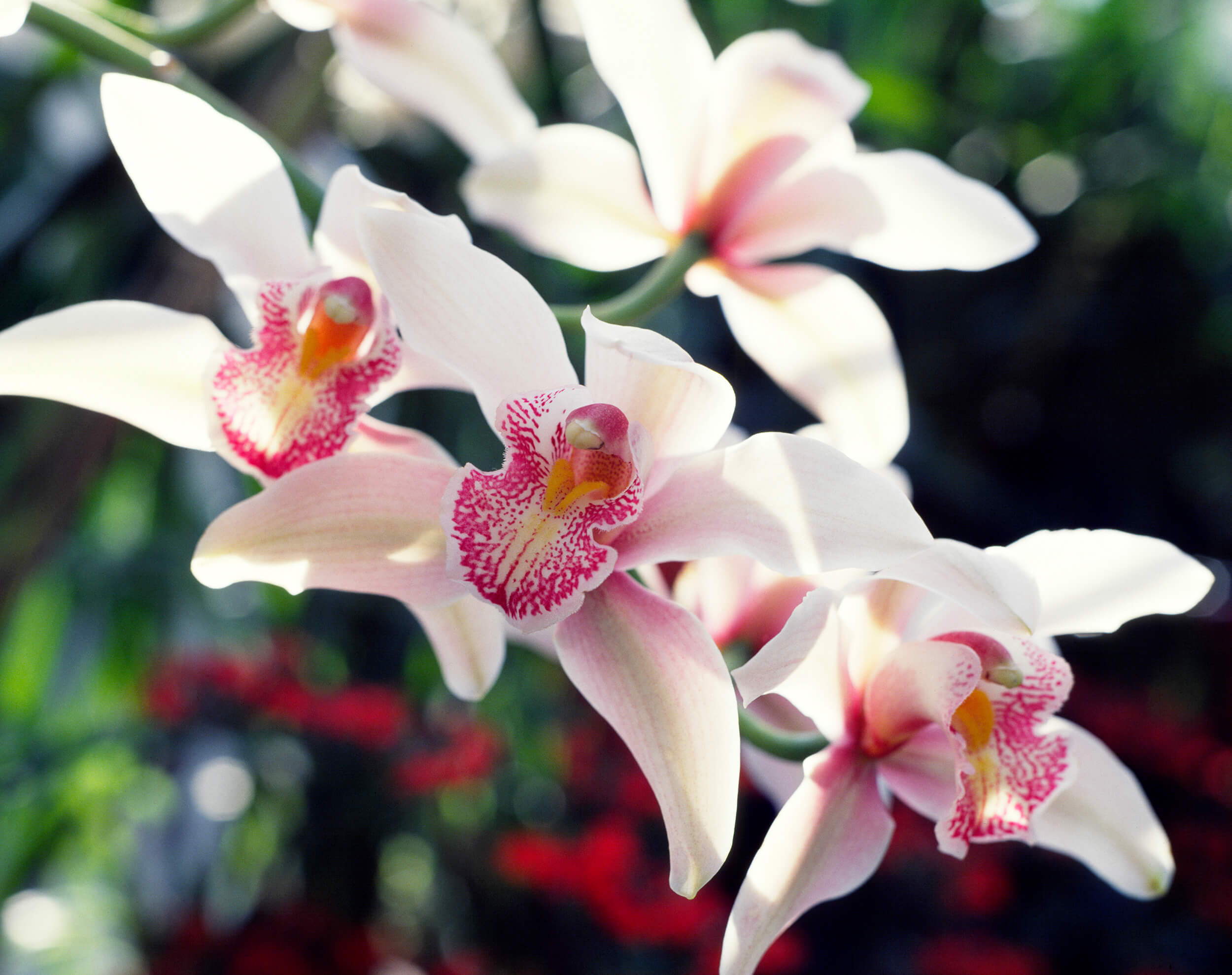 1. Did you get a beautiful orchid in bloom as a gift? If you don't know what kind it is please use our handy orchid identification reference to find out. We like to repot new acquisitions right after they go out of bloom. The orchid identification reference will point you to the ideal mix for your new orchid.

2. Winter's grey days can take their toll and Physan 20 can really help if opportunistic fungal or bacterial rot try to creep in. Need supplemental light? Our Orchid Grow Lights may be just what your orchids need.
3. With so many orchids in bloom at this time, now is an excellent opportunity to get organized. Our orchid label system and clever custom plant labels make organizing an orchid collection a breeze.
1. Happy Valentine's Day! Recognize the occasion with a valentine gift certificate.

2. Did you know that orchids can live for many years? Unlike cut flowers that fade within a week or two, an orchid can bloom for months and live for many, many years. Timely repotting is critical to orchid health. Find the right mix for your orchid here.
3. Orchid pests can be difficult to control indoors, especially in winter, as most insect sprays are too dangerous for indoor use. Staying vigilant and keeping a close eye out for pests is a good way to nip an outbreak right away. Physically removing pests from orchids by cleaning plants under a stream of water works well. The bugs will likely return since removing adults usually leaves behind their eggs. Treatment for bugs needs to be repeated every few days to a week until there are no longer any more signs of trouble. We offer all natural GET OFF ME! Pest Control Spray made from cinnamon. This spray can be used alone or mixed 50/50 with rubbing alcohol to increase its effectiveness. Unlike harsh chemicals, GET OFF ME! is all natural and can be used indoors. If you have a problem with Fungus Gnats in your orchid or house plants please see our Natural Fungus Gnat Control solutions.
4. Winter is an ideal time to participate in an orchid society. To find one near you, look on the local society page of the American Orchid Society.
1. Now is the time of year to start thinking about gifts for orchid lovers on your list or for the hints you want to drop for yourself. See our new gift page for ideas. Our ceramic orchid pots make an ideal gift. We will ship it direct to their door. Our gift certificates make an ideal gift as they can be delivered via email. We have an array of fun styles sure to please. If you prefer a printed certificate to include in a holiday card please hurry!

2. With all the fabulous Dendrobiums in bloom during this holiday season it is time to start planning for repotting them. Dendrobiums can be picky about when they are repotted and they most prefer after blooming just as they are setting new growths. With Dendrobium orchid mix on hand you can be ready when those new little roots are the ideal inch long. Perhaps you'd like to try our exclusive Imperial Dendrobium Orchid Mix which is made from volcanic rock, cork chunks from Portugal, and large sponge rock. It is a very long lasting mix and is especially ideal for orchids like Dendrobiums that resent having their roots disturbed. Once potted in this inorganic blend future repottings don't require removal of the old media, the orchid can simply be placed in a larger pot and more media added all around.
3. Beware of the dry air in heated environments and lack of light during these very short and sometimes dreary days. Insufficient light is a common culprit in the failure of orchids to rebloom.
You May Also Be Interested In